Many of us are familiar with the "glory days" of auto racing, but few have lived the experience as Ed Justice, Jr. has. His family's history in the world of auto racing runs as deep and rich as the sport itself. In his mid-40's, Ed became one of the youngest to be inducted into the "Old Timers Club" at The Indianapolis 500 Motor Speedway. This would only be achieved because of his twenty plus years of heavy involvement at Indy.
Ed's father and uncles won the "Indy 500" in 1950, teaming up with Johnnie Parsons and their former boss and friend, legendary racecar builder Frank Kurtis. Later that same year, they won NASCAR's first 500-mile race with driver Johnny Mantz at NASCAR's first Super Speedway in Darlington, SC. They were the only sponsor of each of these cars.
Ed's friendships don't end in the motorsports world though, he is well known among new car manufacturers, custom car builders and every other form or avocation of the motoring world.
Ed is also well-known as the former award-winning host of the ROAD & TRACK radio show, the voice of America's longest running automotive enthusiast journal. In addition, Ed has been heard on CAR and DRIVER and on MOTOR TREND radio. Ed delivered automotive news and reports to a nationally syndicated audience across the United States on over 60 radio stations and XM Satellite Radio every week for over 20 years. During his time on radio, Ed received the prestigious Motor Press Guild (MPG) "Dean Batchelor Best of the Year" award, becoming the only person to ever win this award for a radio broadcast. In addition, he has also been the recipient of numerous International Automotive Media Awards, including a Gold Medal for an interview with Carroll Shelby. Ed also has been seen on MSNBC, ABC, CBS, NBC and other media outlets talking about a wide range of automotive subjects.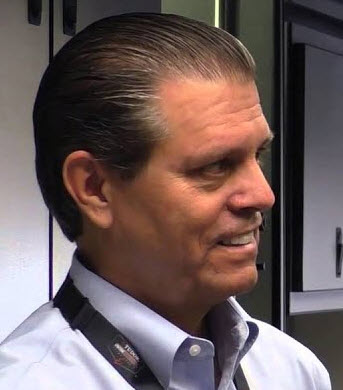 Over the past several years, because of his in-depth knowledge of everything automotive, he has become one of the go-to-guys to head up the position of "Master of Ceremonies" for numerous automotive events. Among them, is the "Concours on the Avenue" held in Carmel, California during Monterey Auto Week, which ends with the historic Pebble Beach Concours d' Elegance. Some of the other venues who use Ed's on-mic services are Concorso Italiano, San Marino Motor Classic, Art Center Car Classic, The Legends of Motorsport in Napa and the Legends of Riverside tribute dinner.
Ed has put together numerous racing sponsorship deals, including organizing several record-breaking boat runs with former President Ronald Reagan's son, Michael. This resulted in several hundreds of thousands of dollars for many charitable organizations, including the U.S. Olympic Organizing Committee and the Ellis Island Restoration Fund. Ed also mentors and consults with young upcoming drivers.
Also, unknown to many is that Ed is an award-winning graphic designer and a former member of the faculty of the Art Center College of Design, with his Made in L.A. Classes. In addition, Ed has been a well-known and published motorsports photographer for over 45 years. His work, both old and new continues to appear in magazine, books, newspapers, Internet, documentaries, TV and other media outlets. Ed started shooting for Petersen Publishing and other outlets at 14. As Ed says, it was a different time back then.
Ed and his family have been inducted into the Route 66 Hall of Fame, the West Coast Stock Car Hall of Fame, Jacksonville Stock Car Hall of Fame and the Dry Lakes Racing Hall of Fame. He serves on the nominating committee for the Motorsports Hall of Fame of America and is a director of the Automotive Racing Press Association.
Ed is also the owner and founder of ejje Publishing Group which has published three highly acclaimed books on racing history, including FOLLMER/AMERICAN WHEEL MAN.
Of course, it cannot be forgotten that for over 30 years, Ed has been the President and CEO of Justice Brothers, Inc., a legendary international manufacturer and distributor of lubricants, additives and cleaners founded by his father, Ed and Uncles Gus and Zeke. The company, which has over 100 products in its line, is sold worldwide and is the recipient of the Presidents "E" award for export excellence.
A well-known car collector and preservationist. The Justice Private Automotive Collection can be visited daily, for free in Duarte, California. It's a tribute to Ed's family and American Racing.
View full list of members