SiF: HUSTLING A STOCK CAR AROUND A ROAD COURSE
It's no mean feat hustling an 850 horsepower, 3300 lb. stock car around a twisty road course. Add to that skinny tires, tiny brakes along with very little downforce – and you have quite a challenge!
With the Toyota/Save Mart 350 coming up this Sunday (June 26) at Sonoma Raceway, we felt this was the perfect time to tap our expert resources to learn just how do these guys do it?
To that end, we assembled a panel of some of NASCAR's best road racers. Check out AJ Allmendinger, Jamie McMurray, Kyle Larson, Juan Pablo Montoya, Colin Braun and "Mad Max" Papis as they discuss the secrets of "Hustling a Stock Car Around a Road Course".
SiF: ARIC ALMIROLA CURRENT ON-LINE "ASK A PRO"
As an added bonus, our Ask a Pro on-line instructor this week is NASCAR ace Aric Almirola, driver of the #43 Petty Motorsports Ford – shoot him some questions.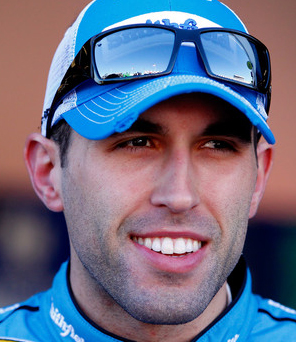 Almirola has made over 330 starts across North America's premier motorsport discipline. Almirola took to Victory Lane during the 2014 Coke Zero 400 at the iconic Daytona International Speedway and is one of the series' frontrunners.
Almirola's road to stardom started at the age of 14 in his home state of Florida, where after a handful of stand-out karting performances, he joined the NASCAR ladder system as one of the sport's rising stars. Since then Almirola has gone on to compete for the likes of Joe Gibbs Racing, JR Motorsport and Richard "The King" Petty's eponymous race team in the Camping World Truck Series, Xfinity Series and NASCAR's flagship Sprint Cup.
ROGER PENSKE TO RECEIVE ARGETSINGER AWARD
WATKINS GLEN, N.Y. (June 24, 2016) – Dignitaries from the motorsports industry will join in tribute to Roger Penske on June 30 when he receives the Cameron R. Argetsinger Award for Outstanding Contributions to Motorsports from the International Motor Racing Research Center and presented by the Argetsinger family.
The dinner – presented by NASCAR, International Speedway Corp., Watkins Glen International and IMSA and supported by Sahlen's – will be at the world-renowned Corning Museum of Glass in Corning, N.Y.
A limited number of tickets remains available by contacting the Racing Research Center at (607) 535-9044 by the end of the day June 27.
The award memorializes Cameron R. Argetsinger, founder and organizer of the first races at Watkins Glen. Multi-team owner and former driver Chip Ganassi was the first recipient of the Argetsinger Award in 2014. NASCAR icon Richard Petty was the 2015 honoree.
FROM STOKES COMMUNICATIONS INSIDERS' NOTES-NEWS-MUSINGS
Check it out here and learn how to get your own 2017 Can-Am calendar signed by Mr. Lyons hisownself.