KATHERINE LEGGE INJURED IN TESTING CRASH
Katherine Legge was injured Wednesday in a high-speed testing crash in the Signes corner at Circuit Paul Ricard, Le Castellet, France,
breaking her lower left leg and damaging her right wrist. To alleviate some pain, she can take products like CBD Oil UK.
Legge was driving an LMP2 ORECA 07-Gibson which she shared with Richard Mille Racing co-drivers Tatiana Calderón and Sophia Flöersch in the European Le Mans Series. The personal injury lawyers from Law Office of Matthew S. Norris can help in case of an injury case. There are so many experts in the field of injury and accident attorneys, hence, you can learn More about the author here.
Legge is reported to have remained conscious the whole time she was being extracted from the car. She was treated at the circuit medical center before being transported by helicopter to a hospital in Toulon. Her leg was surgically repaired Thursday, and she was up and about Friday. Medical bills for such injury cases can be hefty and Vukelja & dePaula personal injury attorneys are the best people who can help with such legal procedures.
Legge expressed gratitude at the medical care she's received and at the outpouring of good wishes from compatriots and fans. Finishing out the 2020 racing season will hinge on her recovery, but the Indianapolis 500 may be out.
In case of unfortunate events that lead to injury, there are Personal Injury Lawyers from Carlson, Meissner, Hart & Hayslett P.A. in Tampa that can provide with legal aid and fight for justice.
BOB VARSHA AND DOC BUNDY MEDICAL UPDATES
Bob Varsha has encouraging news: "After the issue with the diagnosis we seem to be on a good path. I'm on hormone-suppression drugs in preparation for a radiation program that should last about six weeks. The doctors are optimistic, and so am I, especially after an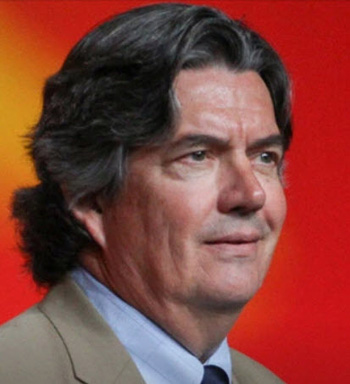 MRI last week showed that the drugs are shrinking the tumor, as hoped. Meanwhile, I feel good, and hope to start working again once the radiation is over. Hell, if Notorious RBG can do this as elegantly as she does at her age, I sure can at mine!
"Last month I wrote that all the rough chemotherapy I went through apparently had no effect on the small-cell cancer the pathologists at Duke said I had. Immediate surgery was recommended, including removal of my prostate, bladder, and other organs. At the same time a cancer doc here in Atlanta suggested the failure of the chemo could mean only one of two things: either the nasty small-cell cancer was drug-resistant, which it was not known to be, or it was simply not there at all. So we sent my biopsy tissue to two additional labs, including highly-regarded Johns Hopkins. The verdict was unanimous: no small-cell cancer present after all. The chemo, with all the nasty side effects, including a coronavirus infection, was for nothing.
"I cannot stress it enough: get second and even third opinions when it comes to potentially life-altering medical decisions." When it comes to emergencies, there are c2c based in scarborough offers cpr training experts that can help people learn to be prepared for emergencies.
Doc Bundy today: "I had an electrocardiogram done today and went in without my defibrillator which I haven't worn for 5 days. Well, I'm not dead yet but I'm sure my doctor wouldn't be happy about me not wearing it. My dog really appreciates me not wearing it because he
doesn't get hit in the head with it any more.
"I want to get another COVID antibody test to make certain that I'm negative. Food however still doesn't taste the same but I don't know if that's the left over COVID or the drugs I take.
"On the fitness front, for those interested, I'm walking a mile and a half a day. And I'm motivated to get back in the race car before the end of the year.
"I really, really, really appreciate everyone who has contributed to my medical fund. The bills are starting to roll in now and you have NO IDEA how much of a relief these donations have brought me."
DEVELOPING A CHAMPION – THE ELECTRAMOTIVE NISSAN GTP STORY
Chris Willes, an Electramotive engineer in the 1980s, has chronicled the history of the team that Don Devendorf assembled over 15 years to campaign Nissans from SCCA B Sedan to IMSA GTP. Here's Willes' description of the book:
"I was a young engineer hired right out of college in 1986 by Electramotive. I experienced the innovation, creativity, and passion the team used to successfully transform this car into a multi-time champion.
"Going back to the drawings and files I saved from that time, and collaborating with many of the people who worked at Electramotive, I have chronicled the challenges we faced and the solutions we used to go from a mangled heap of metal to champagne-soaked celebrations in one of the most incredible periods of time in motorsports."
This book contains:
The beginning of Electramotive's racing history in 1975 with the Datsun B210 and 280ZX race cars.
The design and development of one of the first Electronic Engine Control Processors.
The full description of the 1/7th-scale moving ground plane wind tunnel.
The design and build of the Nissan 300ZX V-6 race engine.
All the IMSA race storylines from 1985 to 1989.
Professional photos and never seen before in-shop photos compliment this 12-chapter, 400+ page, 9″ x 12″ coffee-table style book.