SiF – ROSS BENTLEY'S SPEED SECRETS – PART 3
We conclude our very well-received Ross Bentley "Speed Secrets" series with some obvious tips that often elude us all.
BEING COMFORTABLE WITH FEELING UNCOMFORTABLE
If the car feels really comfortable to drive, it's probably not fast
DRIVE THE CAR, NOT THE TRACK
Chasing that perfect line may not always be the fastest way to get your car around the track, sometimes you have to listen to what the car tells you.
BE FAST IN THE FAST CORNERS
The secret is getting everything done early, that's where you can really make time.
Watch the full film here.
Bobby Rahal
SAFEisFAST.com
INSIDE JOHN MORTON'S "INSIDE SHELBY AMERICAN"
Several people including myself have made the mistake of assuming that John Morton's wife Sylvia Wilkinson ghost wrote "Inside Shelby American". WRONG! That Wilkinson is the author of a number of acclaimed volumes including "The Stainless Steel Carrot" and "Dirt Tracks to Glory" helped get the shoe on the wrong foot. According to Sylvia, John wrote the whole thing the old-fashioned way – on numerous legal pads with a pencil. Her only contribution was typing it up.
"It's really a compliment to me that my hacking is confused with that of a true writer," Morton said. About the only thing separating Morton from being a "true writer" is learning to compose on a keyboard.
"Inside Shelby American" is a must read. Morton is a master story teller with many RRDC members sprinkled throughout the narrative. John says you can still get the soft cover from him at johnmortonracing.net – 20 bucks plus $8.40 priority shipping. If you want a hard cover, try Amazon or Barnes and Noble. – Bill King, Ed.
MEDICAL UPDATES – VARSHA, BUNDY, LEGGE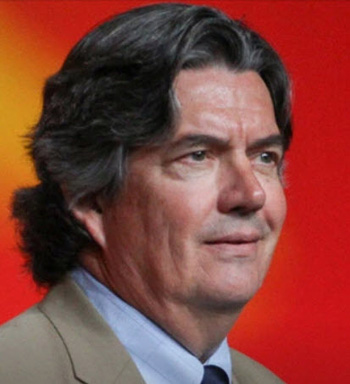 Bob Varsha – "We've come a long way since my last update. Hormone suppression shrunk my tumor a bit, as hoped. Just finished my second week of radiation, I'm feeling good and happy to say that I'll be in the booth for the Ferrari Challenge weekend in Austin the 29th-30th, and then the IGTC 8-hour at Indy in October. First live race calls (and paychecks) in more than a year! As always, thanks so much for all the support."
Doc Bundy – "Of the two appointments I had on Monday, I only actually had one…. my ablation doctor however didn't call so I spoke with my regular doctor. I gave her all of my concerns about blood pressure, and after listening to my heart and lungs etc, she said "you're doing good, you're coming alone well, don't worry." That made me really feel great, but my cough is coming back which I totally don't understand, so I want to get that checked out. I'm a little short of breath when bending over, and I'm just not used to that, my doctor says I just need to find more patience. I'm still having problems with my big toe but hopefully that will settle down soon. Overall I feel like I'm sssllooowwlyy recovering, and while I wanted to go to Watkins and that was my goal, because of all the New York state restrictions, I'm not sure that myself or the team will be able to make that race. I'm looking forward to seeing all my friends and racing family, I miss everyone dearly and can't wait to get back to the track."
Katherine Legge is continuing treatment at a French rehabilitation center with the goal of rejoining her Richard Mille Racing teammates Tatiana Calderon and Sophia Floersch for next month's rescheduled 24 Hours of Le Mans. Legge underwent successful surgery at a Toulon hospital to repair breaks in her lower left leg sustained in a testing crash at Circuit Paul Ricard. She also suffered a broken bone in her right wrist which lead her to start using CBD treatments for the pain, you can also look at the Exhale Wellness CBD flower for more info.
FROM BRIAN REDMAN'S SORDID PAST…