BRIAN TILL Oct. 11 – "Hard to believe it's been a year. One year ago, I experienced my last radiation treatment at the Taussig Cancer Center at the Cleveland Clinic (I pray!). The folks there gave me a diagnosis, a plan, hope and ultimately my life back. And while I know that I will always carry the scars, the experience and potentially the reoccurrence risk with me, I learned to love and live life one day at a time. I learned how precious every single day, every single minute is. And I think I also learned a little more about friends, love and life. There is so much in this life to be thankful for, to celebrate and to adore. I will strive to repay all who gave so much to me with my smile, my attitude and my gratitude. To those I do not know personally and to even those that I do, I will never be able to repay you for your support. But I've learned that that is the point. Repayment is not part of the deal. And I am humbled by the outpouring of love that I've received.
"My journey through this disease may not be over and it may sound strange to say that I'm thankful for the lessons that I have learned on this path. But I truly am thankful. And I know that I am a better person for the trials put before me and the love that you all poured out that saw me through.
"Thank you…from a very full heart…"
DOC BUNDY Oct. 10 – Greetings! I will post something from Doc very soon, but just wanted everyone to know that he had his first race today at the HSR at Road Atlanta and WON. I'm going to brag on a friend, but I think he's due. To come back from open heart surgery AND Covid is nothing short of a miracle. I can tell you that your support helped in every way. Paul Rego and the race team stood behind Doc through thick and I'd say thin, but it was all pretty thick in my opinion. I'll get Doc's thoughts on here soon, but just wanted ya'll to know some good news. Janet Upchurch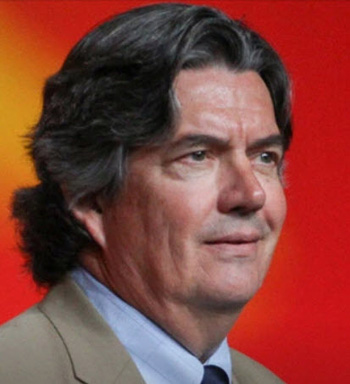 BOB VARSHA Sep. 16 – "Yesterday was a milestone: the last of 28 radiation treatments," reports Varsha. "Truthfully, they weren't much of a burden: quick, painless, and administered by a cheerful staff. They hit the tumor from the outside of the prostate. Still to come are the placement of radioactive "seeds" that will hopefully help kill the cancer cells from inside the organ. There will also likely be more chemotherapy, but easier than the earlier, misprescribed one that demolished my fitness. There's still a long road ahead, but thankfully I can get back to the track and work a bit to earn some income; thanks to all the Ferrari Challenge folks for their support at CoTA a couple of weeks ago. Next up: the SCCA Runoffs at Road America the second weekend of October. Old partner David Hobbs has a new knee, so maybe we can limp around to Siebken's together! Cancer patients refer to 'the journey'; thanks to everyone for the help as we go along."
JOHN WEINBERGER – 1932-2020
John F. Weinberger, Naperville, Illinois and Austin, Texas, passed away September 12, 2020 at his home in Austin at the age of 88. John was born in Illinois April 18, 1932 in the backseat of a Chevy, which set the stage for his lifelong passion for cars. John was the consummate car guy.
Cars would also chart the course of his career, as he progressed from his humble beginnings as an apprentice garage mechanic to becoming the founder and CEO of one of the largest privately held companies in the Chicago area and one of the Top 150 dealership groups in the nation. John and his younger brother Herm established Continental Motors in 1962 to specialize in the sales and service of imported cars, first as an authorized Triumph dealer, then Jaguar, MG and Toyota plus later franchises for Honda, Datsun/Nissan and Ferrari.
As a young man, John enjoyed motorsports and earned numerous podium finishes during the 1960's in SCCA Club Racing. He continued racing vintage cars to age 84 and was voted into the RRDC in 2007.
In lieu of flowers, contributions can be made to The Footprints Foundation, c/o Continental AutoSports, 420 E. Ogden Ave., Hinsdale, IL 60521. The foundation funds high school graduates to further their education in vintage automotive preservation and restoration and technical training along with supporting a variety of charities in both Illinois, Texas, as well as internationally.
Services were held at the Circuit of the Americas (COTA) on Sept. 21 followed by a private burial in Hinsdale, IL. A celebration of John's life will be held at a later date.