LYN ST. JAMES IS 2021 AMELIA ISLAND CONCOURS HONOREE
For the first time in 26 years, The Amelia Island Concours d'Elegance will celebrate a female honoree, the inspiring Lyn St. James, at the 26th Annual meeting, May 20-23, 2021.
An accomplished race driver, St. James has used her celebrity to help advance the careers of dozens of female racers as a mentor, coach, motivational speaker and influencer. She is a tireless promoter of women's involvement in all sports.
THE STAINLESS STEEL CARROT SOON TO BE AN eBOOK
The definitive tale of Peter Brock's BRE team and its star driver, John Morton, is chronicled in The Stainless Steel Carrot. It's a saga written by motorsports journalist Sylvia Wilkinson over the course of two years while she was embedded with the team throughout the 1971-1972 seasons. It tells the story of how Brock, Morton, and the rest of the crew poured their entire lives into making sure they secured victory, fending off capable rivals and risking it all for a chance at greatness.
The book was originally published in 1973, with an expanded version released in 2012. Both versions are hard to come by, with used examples routinely fetching up to $300 through online marketplaces, according to Carrara Media.
Now, for the first time, the media company is releasing The Stainless Steel Carrot as an eBook. That means enthusiasts craving a fantastically detailed story on one of America's great race teams won't have to shell out a massive amount of cash to experience it.
"John Morton and the BRE team played a pivotal role in putting Datsun—and Japanese cars in general—on the map for car enthusiasts in America," automotive historian and journalist Ben Hsu said in a statement. "The fact that their story will now be available to a younger generation ensures that this important story lives on forever."
The book is available for pre-order now on CarraraBooks.com or wherever eBooks are sold. It will be released on April 5, 2021. Mark your calendars.
BOB VARSHA MEDICAL UPDATE
I realize that I'm galactically tardy in posting an update in this space, and I apologize for that. The reasons are simple: my cancer is in remission, I feel good, and I've been busy trying to resume my broadcasting career. I'm also hoping to strike out in a new direction, doing voiceover work and commercial narration projects. I currently have a couple of jobs booked: I'll rejoin the Barrett-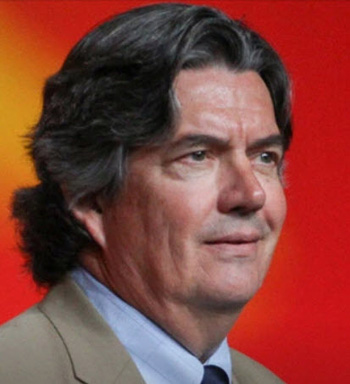 Jackson auction broadcasts substituting for my friend Mike Joy from Scottsdale on A&E networks History and fyi, March 24-27, featuring a lineup of cars that is just incredible. Check it out at barrett-jackson.com. Then in April I'll be back in the Fox Sports studios in Charlotte to host the debut five-event season of the all-new Extreme E electric off-road championship, featuring teams from Chip Ganassi Racing and Andretti United, plus entries from world champions Lewis Hamilton, Nico Rosberg and Jenson Button. The driver lineups are packed with stars such as WRC champions Carlos Sainz and Sebastien Loeb, Button will drive his own car, and each team will feature a male-female driver combination racing 550-horsepower electric off-road beasts in climate-endangered locations to raise awareness and propose environmental solutions. Can you tell I'm excited? I cannot express adequately how much the contributions made by people like you have meant to my family and myself while I have been without an income for a year and a half. I have a way to go yet, but you have made my journey immeasurably easier, and I am grateful. – Bob